Colorado Lift Ticket Price Comparison | 2017-2018 ski Season
The prices shown below have all been been updated for the 2017-2018 regular ski season. Keep in mind that these are REGULAR SEASON prices, which means they will be a little cheaper than after the Christmas Holiday season (Dec 16 - Jan 3ish), and they will be more expensive DURING the Christmas Holiday. Having stated that, these prices are accurate as of today directly from the resorts' websites. Prices fluctuate a little bit day-to-day by a few dollars, so don't view these as actual price but instead a pretty tight estimate.
We say this every year, so let us say it again: buy your lift tickets online and at least a week in advance. Except for Wolf Creek and somewhat Crested Butte, every other resort will give you a solid discount by booking your lift tickets online a week ahead of time. More important: You will never pay more for a lift ticket than you pay at the lift ticket window. It's quite literally the highest price you can pay. Even better, book with us and get even DEEPER discounts on lift tickets. There, we said it. Let it snow.
Ski Resort

3-Day Adult
Window Rate

Colorado Ski Authority
3-Day Adult Ticket Price

Lift Ticket Deals

$285

$197

$465

$405



$465

$405

$624

$462

(7 days in advance)

$564

$405 (7 days in advance)

$465
$405
$450
$400

$337

NO NEALS YET, Dang it

Not Posted Yet

NO NEALS YET, Dang it

$210

$146

$456

$324 (7 days in advance)

$225

NO NEALS YET, Dang it

$240

$160

$202

$149

$258

NO NEALS YET, Dang it

N/A

N/A

$54/day
$51/day
$465

$405

$435

NO NEALS YET, Dang it

$179

$148

$399

NO NEALS YET, Dang it

$624

$462

(7 days in advance)

$395
$349

$207

NO NEALS YET, Dang it SO MUCH
2017-18 Discount Colorado Lift Ticket Deals and Packages
Discount Lift Tickets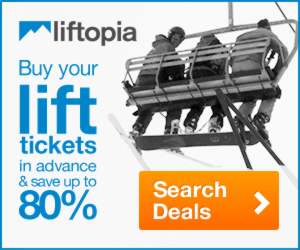 Lift tickets can be an expensive part of your trip, but more than that they just FEEL more expensive because typically you buy them in multi-day packages to save, and when you do this, you are paying ahead for an experience. We all know this makes good money sense, even if our wallets are screaming as we cut loose of this chunk of debit card. But if you want to save even more, book with us. We have deals with Liftopia and GetSkiTickets and if you buy through us, you will get the best deal on any Colorado lift ticket that we offer. We have deals at most of the largest and most popular resorts in Colorado. And even if we don't have a great deal for the resort you're eyeing or the time you have slotted, it's smart to check here first so you can spend the least.
The 2017-18 ski season has been very tight-fisted with no discounts available to many of the most popular resorts. There have been a few little deals pop up this season from the pressure of the high costs. Go here if you want to explore hard to find discount lift tickets.
---
Colorado Lift Tickets Valid at Multiple Resorts
There are two main areas of Colorado where you can by lift tickets for multiple mountains: Vail Resorts/Summit County and the Aspen/Snowmass area.
Vail Resorts/Summit County: Vail Resorts owns Vail, Beaver Creek, Breckenridge, & Keystone. (They sold Arapahoe Basin in 1997, but lift ticket deals still exist between A Basin and Vail Resorts.) Here are some of the combo packages that exist currentl:
Passes for Arapahoe Basin and Keystone
Passes for Keystone and Breckenridge
Vail and Beaver Creek passes are always good at each place
Epic Pass: Vaild at Vail, Beaver Creek, Keystone, Breckenrdige, A Basin & hills in California, Utah, and Minnesota (not a misprint)
Aspen/Snowmass Area: Tickets to any of these resorts are good at all of these resorts, anytime:
Aspen
Snowmass
Aspen Highlands
Buttermilk
They are close enough together that they usually experience the same amount of snowfall, so there isn't much gamesmanship to be done to follow the snow. However, buying one pass does give you access to nearly the exact number of skiable acres as Vail, and for less money.
---
Multi-Day Discount Colorado Lift Tickets
All of the large ski resorts offer discounts for skiers and snowboarders who buy multiple day lift tickets. You can see the prices for 4-day lift tickets at the top of this page. In general, the more days on the pass, the cheaper the per-day rate, but there are exceptions that you have to watch for. Even worse, the exceptions that exist right now might change and new exceptions might pop up. The types of things you will see is that at some resorts, a per-day decrease in price may not go into effect unless you are buying more than four days. Others, their per-day decrease will stop at, say, 6 days and then there is no incentive beyond that point. So if you have options for where you want to ski, make sure to check through the full price panels so you know where the savings are and where they stop.
---
This is what we hate to see. You arrive at the slopes at 1130, and you think you'll just pick up a half-day lift ticket and save. You find out that half-days go on sale at 1230p, so you decide to wait. After all, why pay full day price when you can only ski/board half a day? Well, you have a point. Kinda. Also, you are wrong. Unless you live in Colorado and can just come back and ski whenever, then you are likely only here for a few days, and you have decided to cut the 4 hours of possible skiing into 3 to save. Plus, if a day pass costs $100 then a half-day is going to be somewhere around $85, if you're lucky. (For example, last season Eldora Mountain offered tickets at $79/day and $64 for a half day.) So you are only saving $15--or likely about 1% of the cost of your entire ski vacation--but you are sacrificing 25% of the rest of the day to ski. And I just bet you go get a beer or a coffee or shop a little during that hour, thereby nearly negating the savings and causing yourself to take an additional pee break, which means even less skiing. It's just bad business. Unless you are A) about ten minutes from the half day passes going on sale or B) already past the deadline, then just pay the full amount and enjoy yourself. Time is limited.
Except at Keystone. Keystone has night skiing that will last sometimes until 800p. You can wait this extra time, save your money, and still get 8 hours of skiing in. Or wait a little longer and start at 200p (they have 1/4 days that start at 200p). Yes, other resorts, like Steamboat, have night skiing, but they have separate charges for that so there's no edge here.
Half-day Mornings. They do exist, but only on very few mountains: Powerhorn, Sunlight, Crested Butte, and Telluride, last we checked. Except for Sunlight--whose morning passes just expire at noon--you pay the cost of a full day ticket up front. Then if you bring it to the ticket office by noon, they will reimburse you the difference. And if you think about it, every full day ticket is a half-day in disguise.